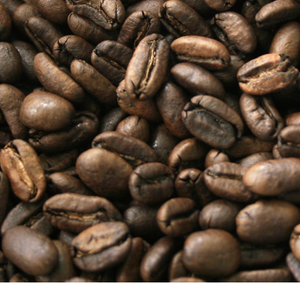 5 innovative ways your coffee grounds can be recycled
This is bad for the environment: decomposing coffee grounds release methane into the atmosphere; methane is the second-most abundant greenhouse gas and has a global warming potential up to 86 times greater than CO2.
It is also a huge waste of a valuable resource that has many uses after it has provided warmth and caffeine to coffee drinkers.
If you ever leave your cup of coffee for a while, you'll see that a shiny layer appears on top. That layer is the natural oils contained within coffee beans. Not all of these oils are released into a cup of coffee. Many remain within the coffee grounds thrown away after brewing.
Those natural oils in coffee grounds can be extracted to be used as biofuel. In a recent experiment, US chain Dunkin' Donuts developed a small home powered entirely by a coffee-derived biofuel.
Oils in the spent coffee grounds are extracted and mixed with alcohol to undergo a chemical reaction known as transesterification. This produces biodiesel that is roughly 80% coffee and 20% alcohol, plus glycerin as a byproduct.
The biodiesel is washed and refined to create the final product, which is used in a standard biofuel generator to create electricity.
This winter, instead of burning traditional wood to keep warm, why not throw a coffee log on the fire?
UK company bio-bean collects coffee grounds from businesses, universities and train stations across the country.
At its coffee recycling factory in Cambridgeshire, it processes thousands of tonnes of coffee waste into coffee logs.
Made from the grounds of 25 cups of coffee, bio-bean claims its coffee logs burn 20% hotter and longer than kiln-dried wood. It also claims that burning its coffee logs generate 80% fewer emissions than sending coffee grounds to landfill.
3. Capture greenhouse gases
Instead of decomposing coffee grounds releasing methane into the atmosphere on a landfill site, scientists have found a way to store carbon dioxide and methane in waste coffee grounds.
Research published in the Institute of Physics' Nanotechnology journal reveals that heating coffee grounds with potassium hydroxide creates a material that can store methane.
This material resulting from the treated coffee grounds can store up to 7% of its weight in methane and is stable at room temperatures.
It can also be used to store carbon dioxide, and the process is relatively fast and cheap compared to other carbon capture and storage methods currently available.
Probably the best-known method of recycling coffee grounds is to use it as a fertilizer. It has led many cafes and coffee chains to offer free grounds for their customers to take away and use in their gardens.
But be warned: research shows that coffee grounds must be composted for at least 98 daysbefore they are put on plants.
Until then, coffee contains high levels of caffeine, chlorogenic acid and tannins that are toxic to plants.
However, after the coffee grounds have been composted these toxins subside and plants can benefit from the potassium and nitrogen contained in roasted beans.
As well as being rich in natural oils, potassium and nitrogen, coffee grounds have an abrasive texture that can make them a recycled alternative to various cleaning products in the home.
They can even be used to clean hair. For people who use styling products, rubbing coffee grounds into their hair in the shower can help loosen and remove residues left behind by those products.
---